Hi! I'm Katie…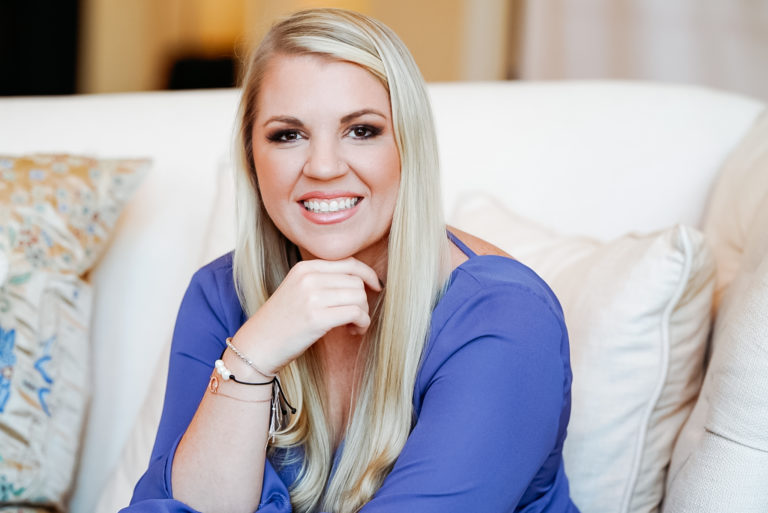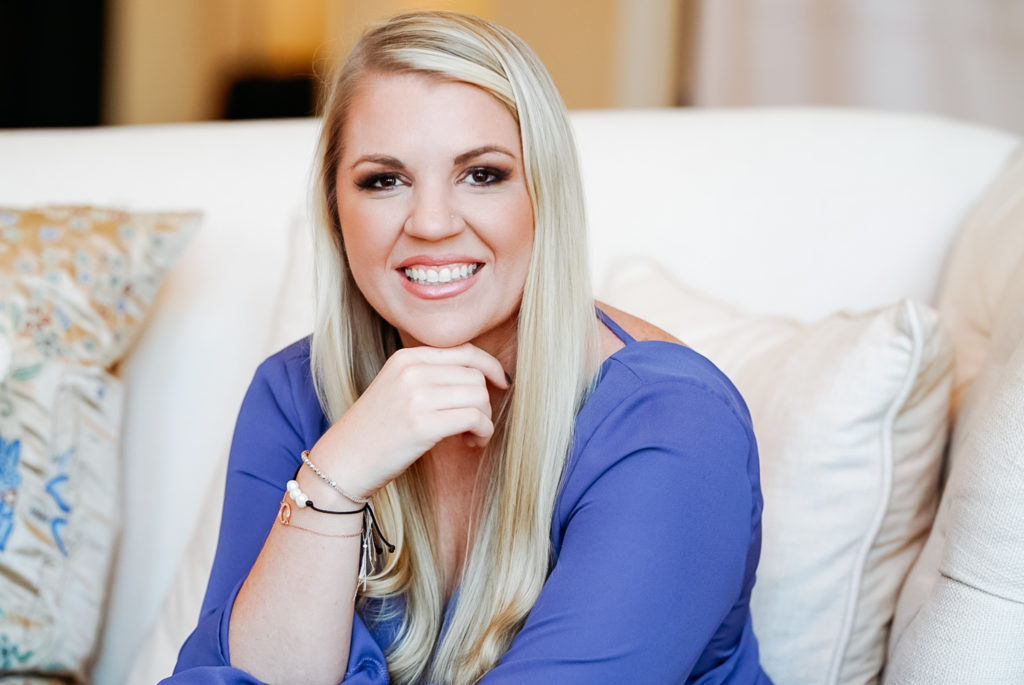 My most important title is mom, but I've added a few others over the years….
This is the part where I'm supposed to write things like: Katie Wells is a bestselling author, award-winning podcaster, founder and CEO of Wellnesse, and voice behind the internationally popular website WellnessMama.com.
But I'm not a fan of writing in third person and don't feel like work accomplishments are the most exciting things about a person, so let's try this instead:
If we were meeting over a favorite drink (Lion's mane coffee for me), I would have been ten minutes early because it stresses me out to be late. I'd probably spend the first few minutes talking way too fast and trying not to sound really nerdy or analytical (spoiler alert: I'm very much both of those). You'd find out that I love reading medical journals and building spreadsheets. I recently developed an interest in pole-vaulting, though all of my kids can jump higher than I do.
I'm world class at answering the question "why" (six kids) and once caught up on laundry for 12 whole seconds. If I wasn't doing the mom/entrepreneur/writer gig, I'd love to travel the world with just a backpack (and plan to do that one day). Oh, and I'm terrified of bananas.
In college, I walked across America with a group of other college students, covering 15-20 miles per day each for a group total of around 80 miles a day to raise awareness and money for a non-profit we believed in.
I learned several valuable lessons in my three months of walking:
1. You can get almost anywhere by doing the right things long enough.
2. Most of the best things in life are not always easy or fun, but incredible fulfilling.
3. There are many people in life who (literally & figuratively) will try to run you off the road. Don't let them get you down.
4. Louisiana has mosquitos as big as dragonflies.
Some of the most important lessons in my life were learned in questioning the norm, and this is now a process undertake regularly and intentionally. I keep a list of things I believe to be true and challenge these ideas regularly. I've found that this helps me understand and solidify my core beliefs and let go of ones that I don't really believe after challenging them. As Charlie Munger said:
"I never allow myself to hold an opinion on anything that I don't know the other side's argument better than they do"
As long as I can remember, I've questioned everything (my parents can attest to this), but the first time this led to a massive life pivot was in college. I didn't realize college was optional until I got there (really) and spent my elementary and high school years checking the boxes and optimizing for college:
Perfect GPA? Check. National Merit Scholar? Check. Presidential scholarship at a good school? Check. 26 extra curricular activities? Check. Near perfect ACT and SAT scores? Check. No sleep for most of high school? Check.
But… I never answered the question of where I was going in life and if college best served this goal. I believed the narrative that I'd always heard that a college education improves the chances of success in life.
When I finally asked that question, the answer was obvious, which led to me walking into the dean's office and dramatically declaring that "I quit," to become a wife and mom at 19. Contrary to some other widely-accepted beliefs, being a mom has never limited my chances at "success" in life. In fact, it's become the source of my passion and my greatest motivator. It opened doors that college never could have.
I was a first time mother at nineteen years old. I was a second time mother at twenty one. I decided shortly thereafter that I wanted a better world for my children than what was currently available. So I started reading everything I could get my hands on about producing a life for my kids that was physically healthy and mentally stimulating.
I found that I had a passion and talent for taking complex information from many sources and making it simple and actionable for others to implement on the fly. I started WellnessMama.com to share these ideas as I learned, and our community has grown to reach millions of moms around the world.
I'm incredibly grateful to spend the work blocks of my day writing at Wellness Mama, recording podcasts with fascinating people and formulating clean and natural products at Wellnesse.
I also wake up each morning with the burning desire to help my kids learn some of these hard-learned lessons earlier in life so they can answer their own questions and change the world for the better.
As a mom, I love questions because they mean learning is happening in real time. But I hate repeated questions on the same subject matter. So I created a system whereby my children would be able to answer their own questions before coming to me first.
This way, I only get novel questions which I can then use to spark joy and creativity in learning. I also learned along the way that systems help every person in my family understand their roles and how we can all work towards a common goal of familial harmony.
This has led to my two upcoming projects: a book to help all moms "get it all done" without sacrificing sleep or sanity, and my entrepreneurship curriculum that I created for my own kids.
My mission in life is to change wellness and education for the better, and to help my kids create businesses that improve the world.
"Official" (Boring) Bio and Headshots
Katie Wells, CTNC, MCHC, DONA is a mom of six, the founder and voice of WellnessMama.com, the most-trusted website and community for moms and co-founder and CEO of Wellnesse.com, a company dedicated to create natural personal-care products that outperform regular alternatives. She is the host of the top-rated Wellness Mama Podcast and author of the best-selling Wellness Mama Cookbook and Wellness Mama 5-Step Lifestyle Detox.